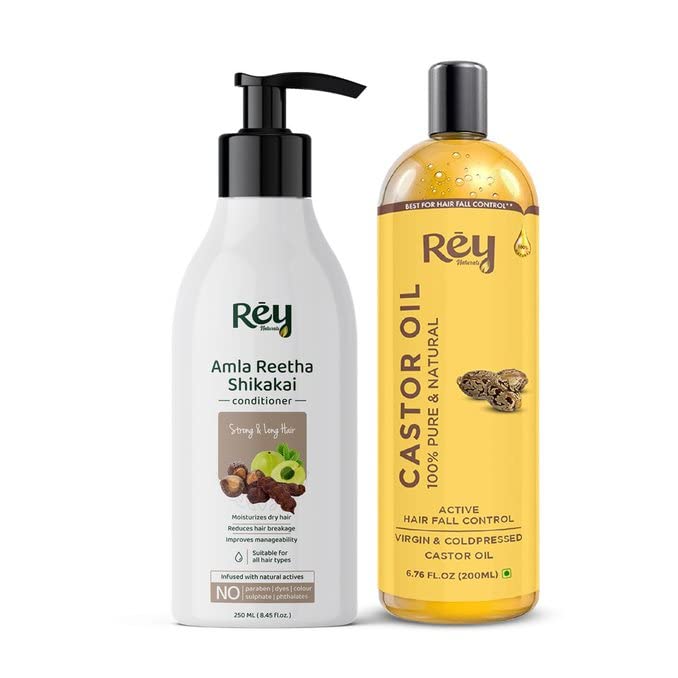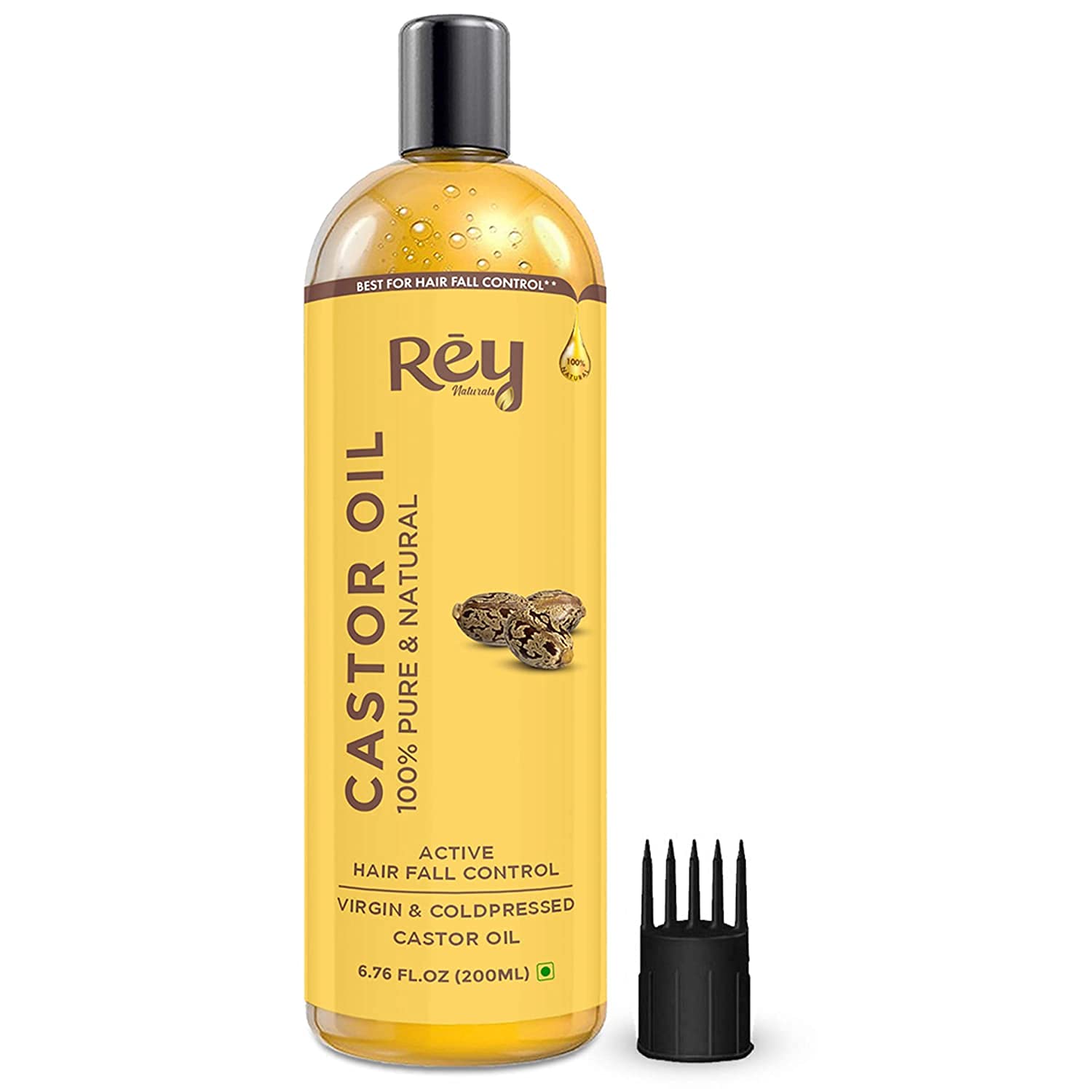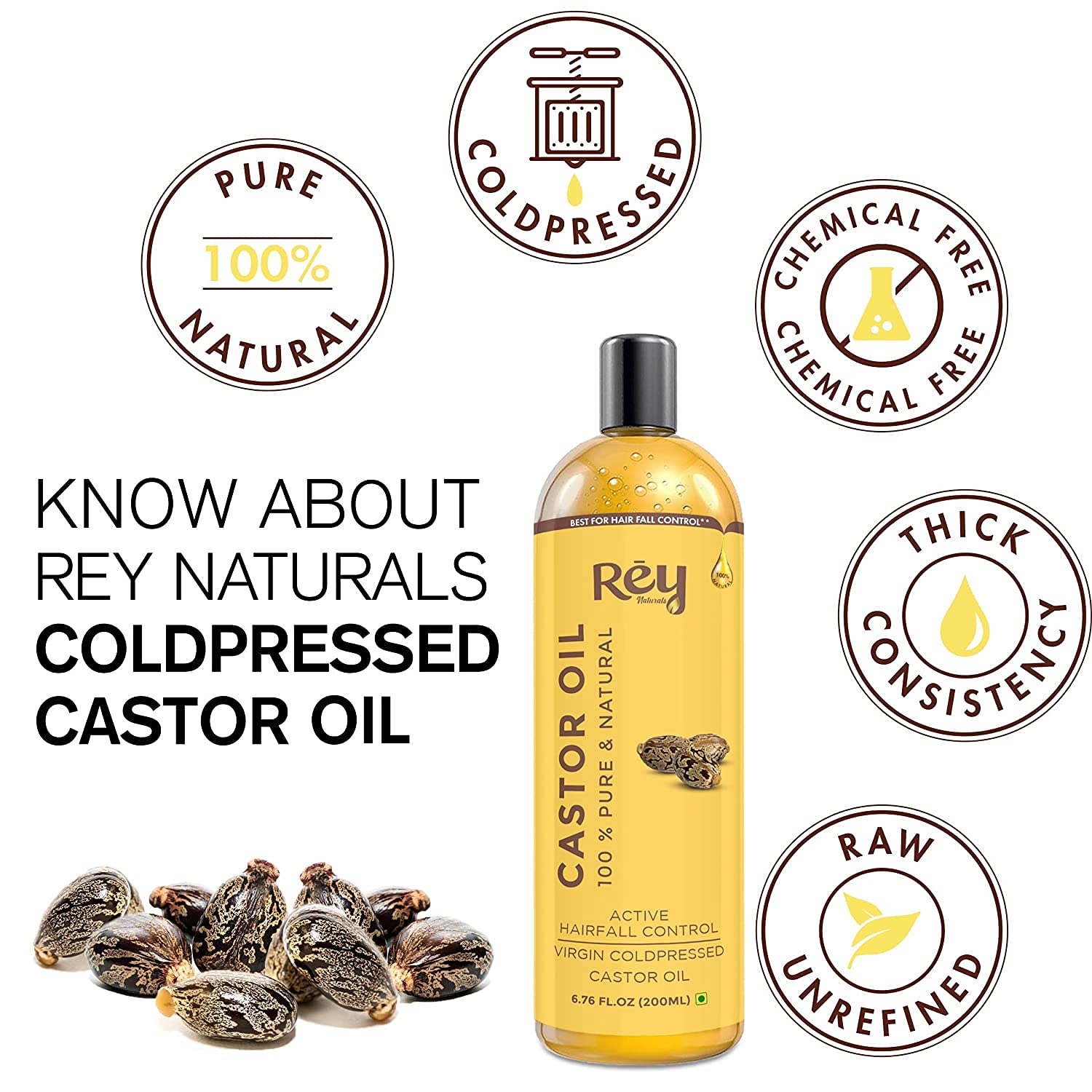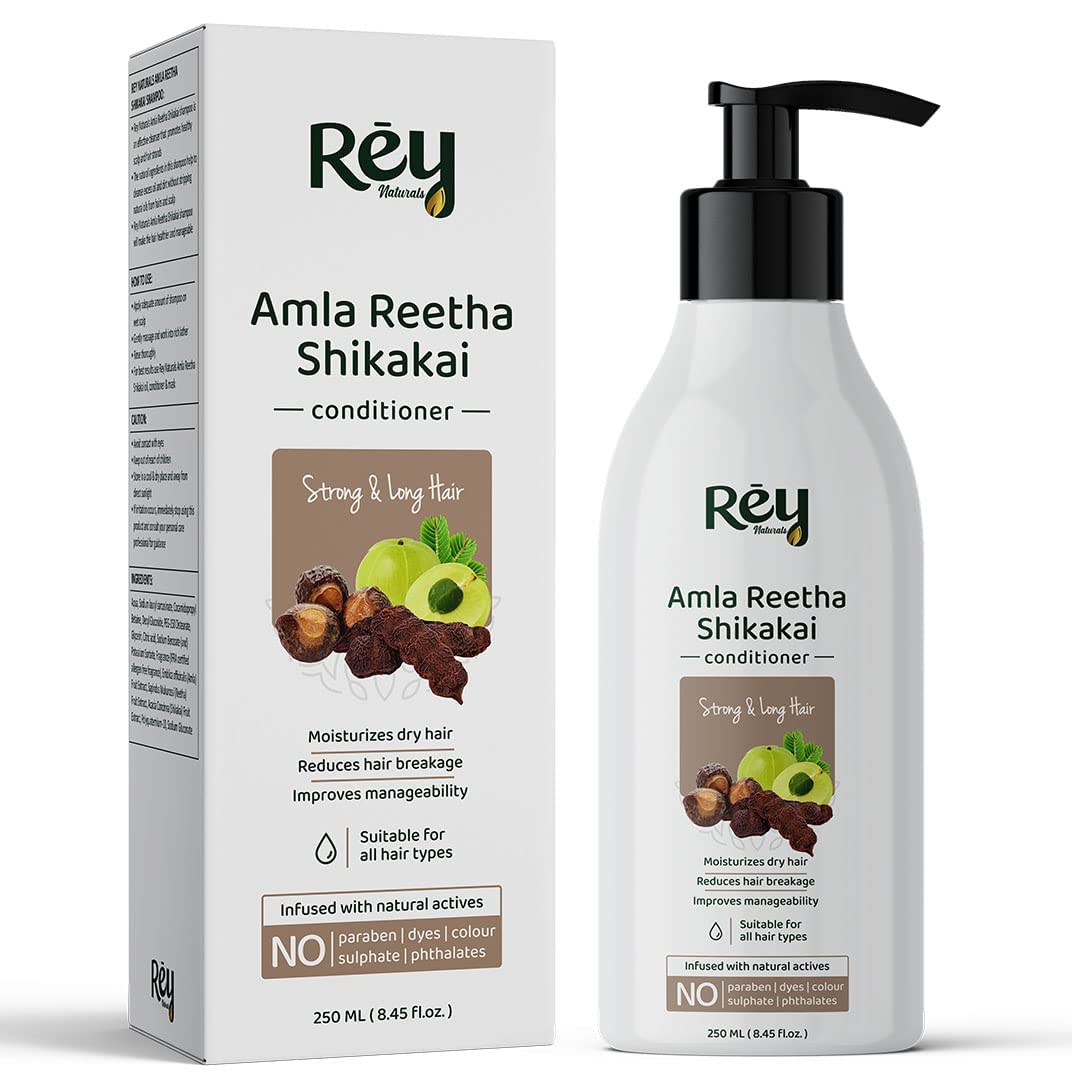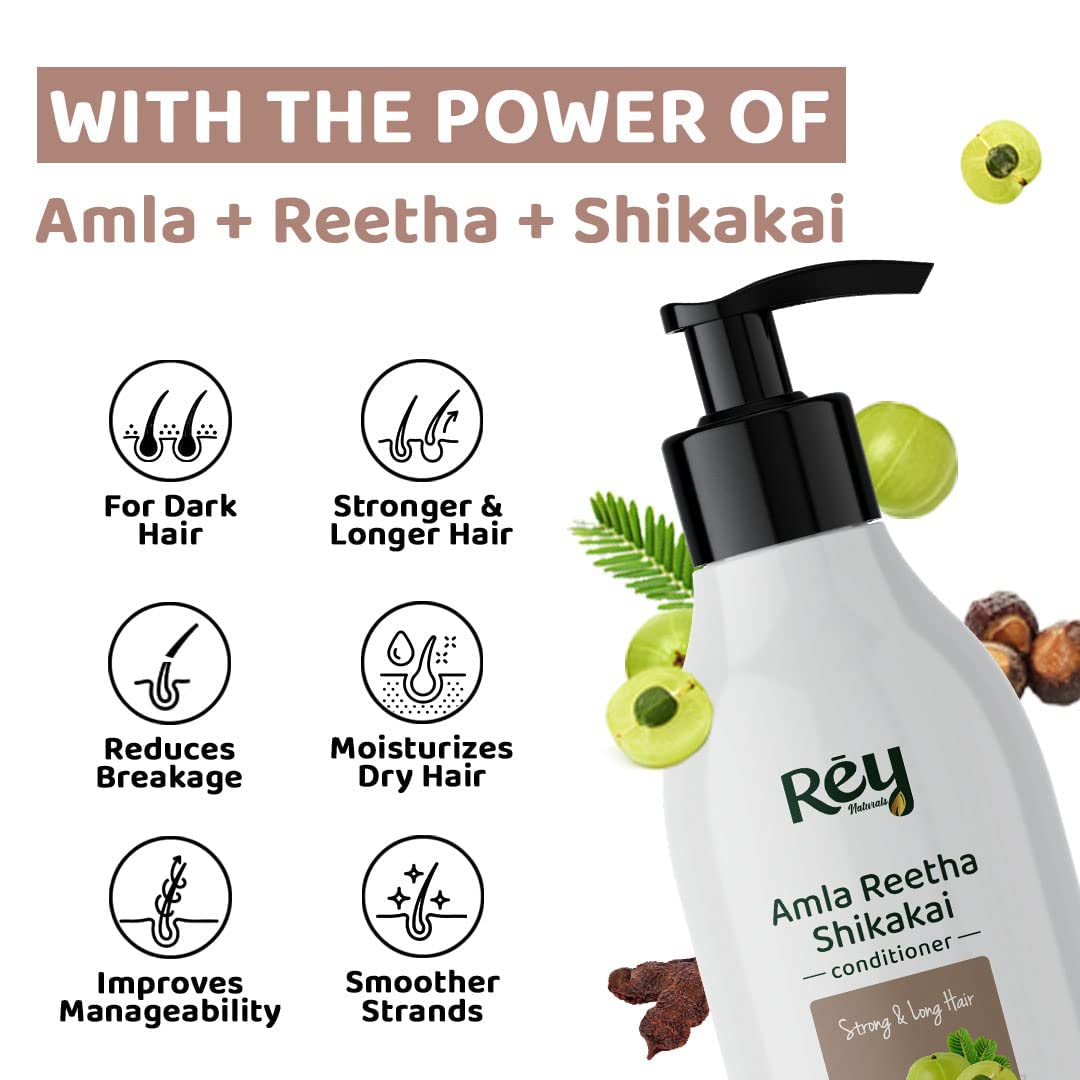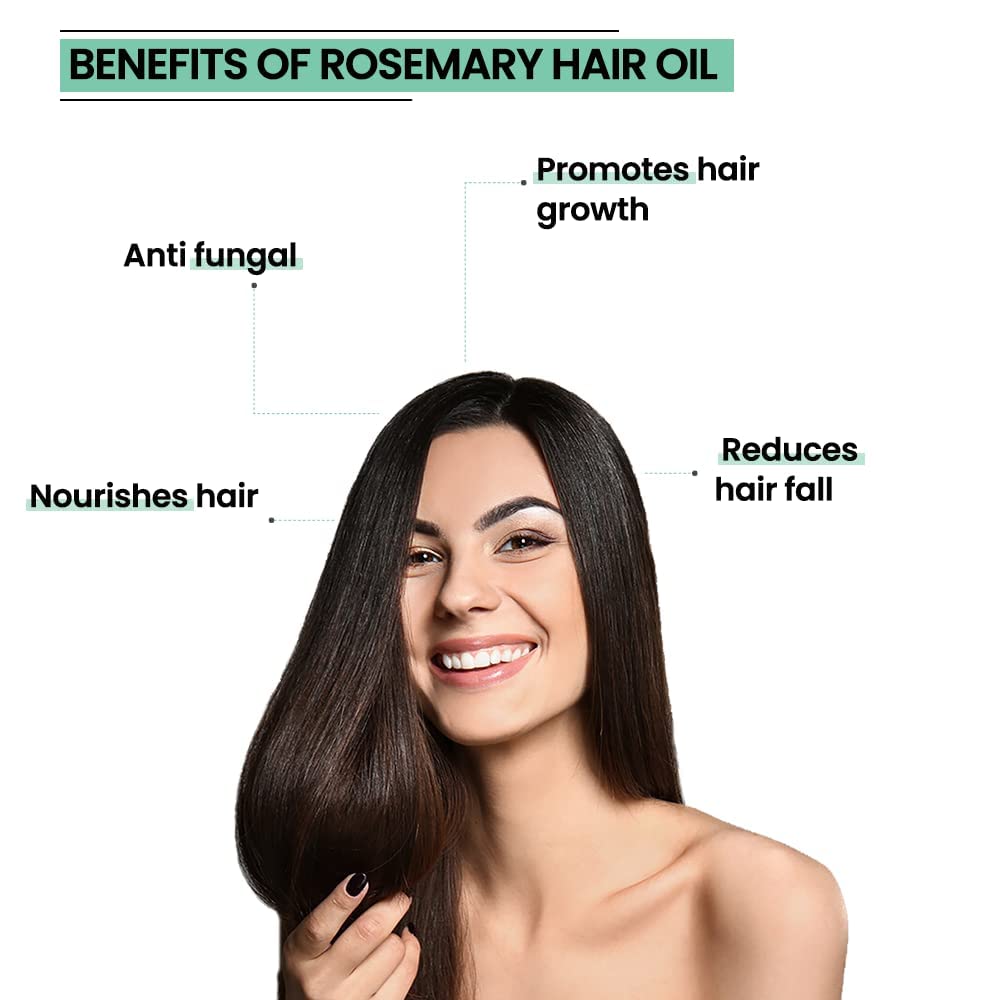 Rey Naturals Castor Oil (200 Ml) and Amla Reetha Shikakai Hair Conditioner (250 Ml) Combo
Regular price

₹ 829/-

Sale price

₹ 438/-

Unit price

per
CLICK HERE FOR COD
About the product :
Castor Oil (Arandi Oil) has ability to control hair fall, strengthen thin hair, and promote hair growth. It replenishes the scalp's natural oils and revitalizes the hair. The antioxidants in Rey Naturals castor oil support natural keratin, making the hair stronger and smoother. The high concentration of vitamin E in castor oil helps to repair split ends. Applying castor oil regularly will promote hair growth. Castor oil is an excellent hair moisturizer.
Rey Naturals castor oil moisturizes the skin and keeps it hydrated. The antioxidant and antibacterial properties of castor oil protect the skin from free radical damages and prevent acne and pimple causing bacteria. Benefits of castor oil for skin are amazing for reducing wrinkles. The anti-aging properties of castor oil firm the skin
Castor oil helps your eyelashes and eyebrows to grow long and lush. It soothes dry, chapped lips and plump up lips making it soft, supple and beautiful
Rey Naturals Amla Reetha Shikakai Conditioner for strong & long hair deeply conditions your hair for stronger hair roots and strands that are protected from damage breakage.
Amla has antifungal, anti dandruff and antiviral properties that make it ultra-effective for keeping away infections and maintaining clean hair, shikakai ensures your hair doesn't get dry and frizzy while removing excess oil, while reetha promotes healthy strands for thicker, stronger hair.
Natural actives in this deep conditioner help tackle frizzy hair while reducing breakage, and act as a natural agent to renew the dark colour of your hair.
Product Description :
Rey Naturals 100% pure and natural, coldpressed castor oil is extracted from high quality castor seeds without applying any additional heat thus retaining all the natural benefits. This castor oil is 100% unrefined, chemical-free, hexane-free, addictive-free, making it the top choice of all the castor oils available for hair and skin care. Rey Naturals Castor Oil has a range of benefits and that includes helping to promote hair growth, nourishing dry scalp and strengthening hair strands. Rey Naturals aims to provide effective solutions for all types of hair problems using ancient therapies and methods. The Rey Naturals Amla Reetha Shikakai Long & Strong Conditioner is a perfect combination of Amla, Reetha & Shikakai extract. In addition to all the benefits of an amla conditioner i.e. cleansed hair, reduced dryness and improved hair health; this cleansing conditioner also has the power of Shikakai i.e. increased shine, stronger hair roots and more volume. This conditioner gives shinier, thicker hair and nourishment with every wash. Use the shampoo and conditioner combo and other hair care products from Rey Naturals for faster results.
---
Detailed Specifications:
| | |
| --- | --- |
| Package Dimensions : | 19 x 13 x 13 cm; 610 Grams |
| Size : | 0.50 ml (Pack of 2) |
| Marketed by : | Merhaki Foods & Nutrition Pvt. Ltd. |
| Colour : | white |
| Brand : | Rey Naturals |
| Item volume : | 250 cm3 |
| Item Part Number : | 3000000146860 |
| Hair Type : | All |
| Country Of Origin : | India |