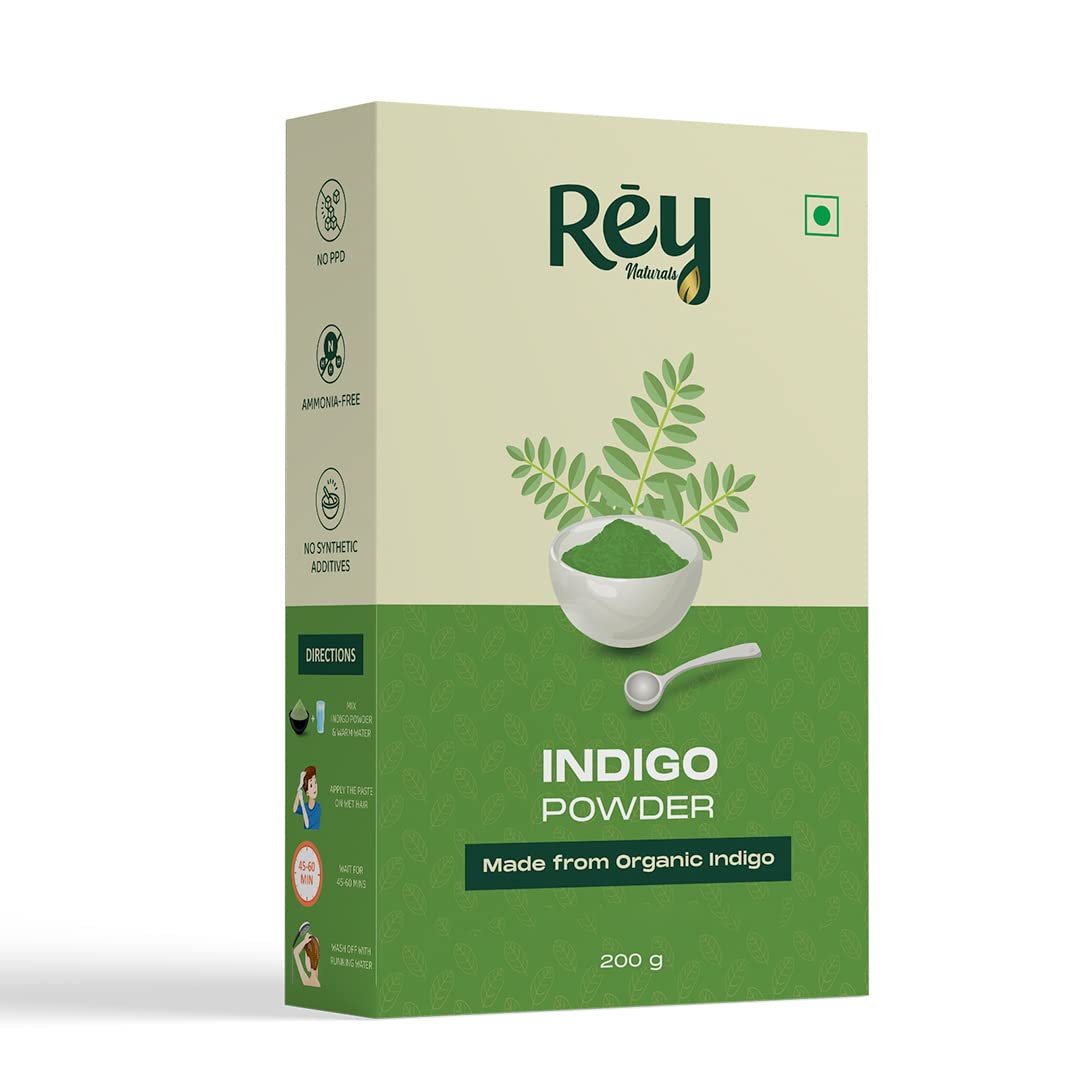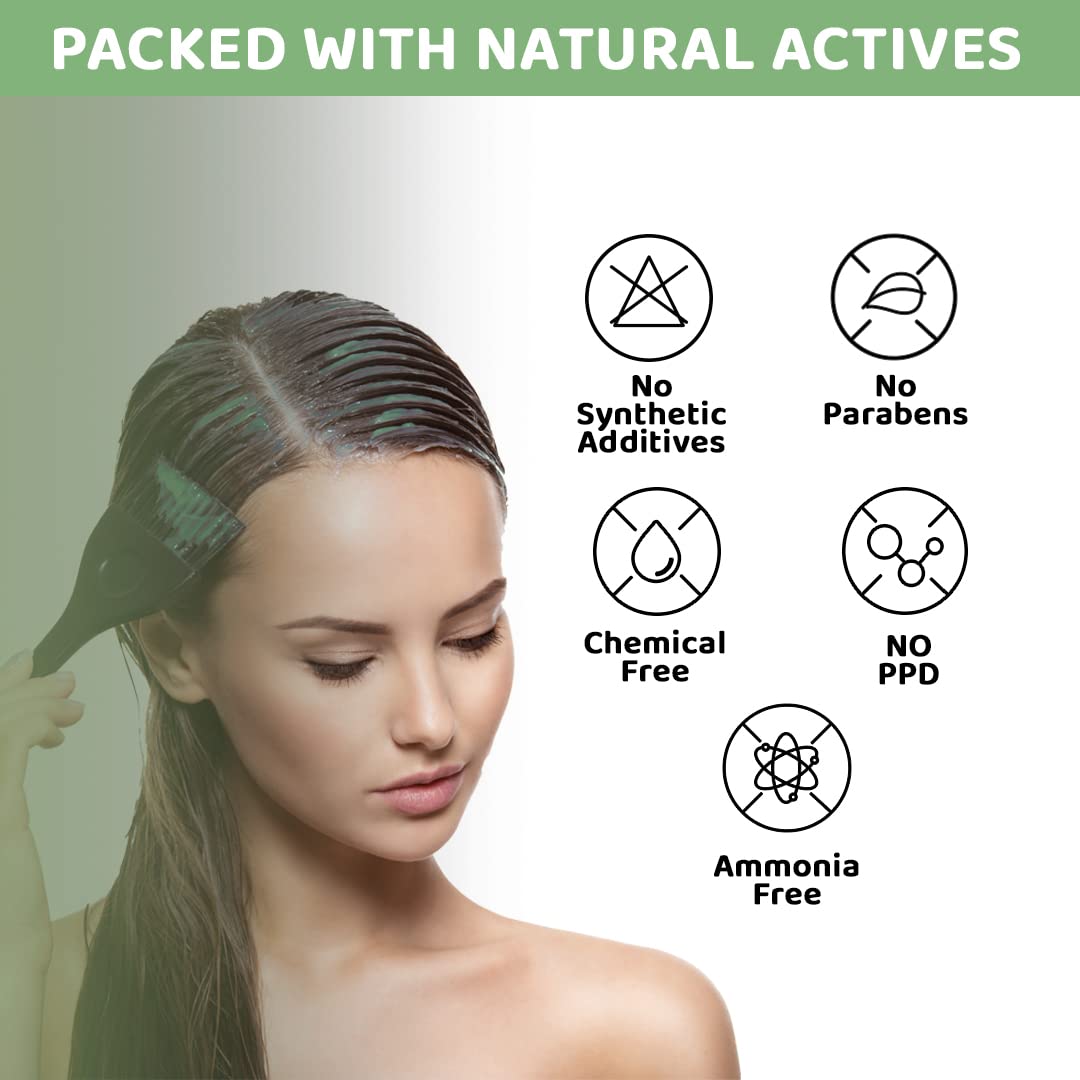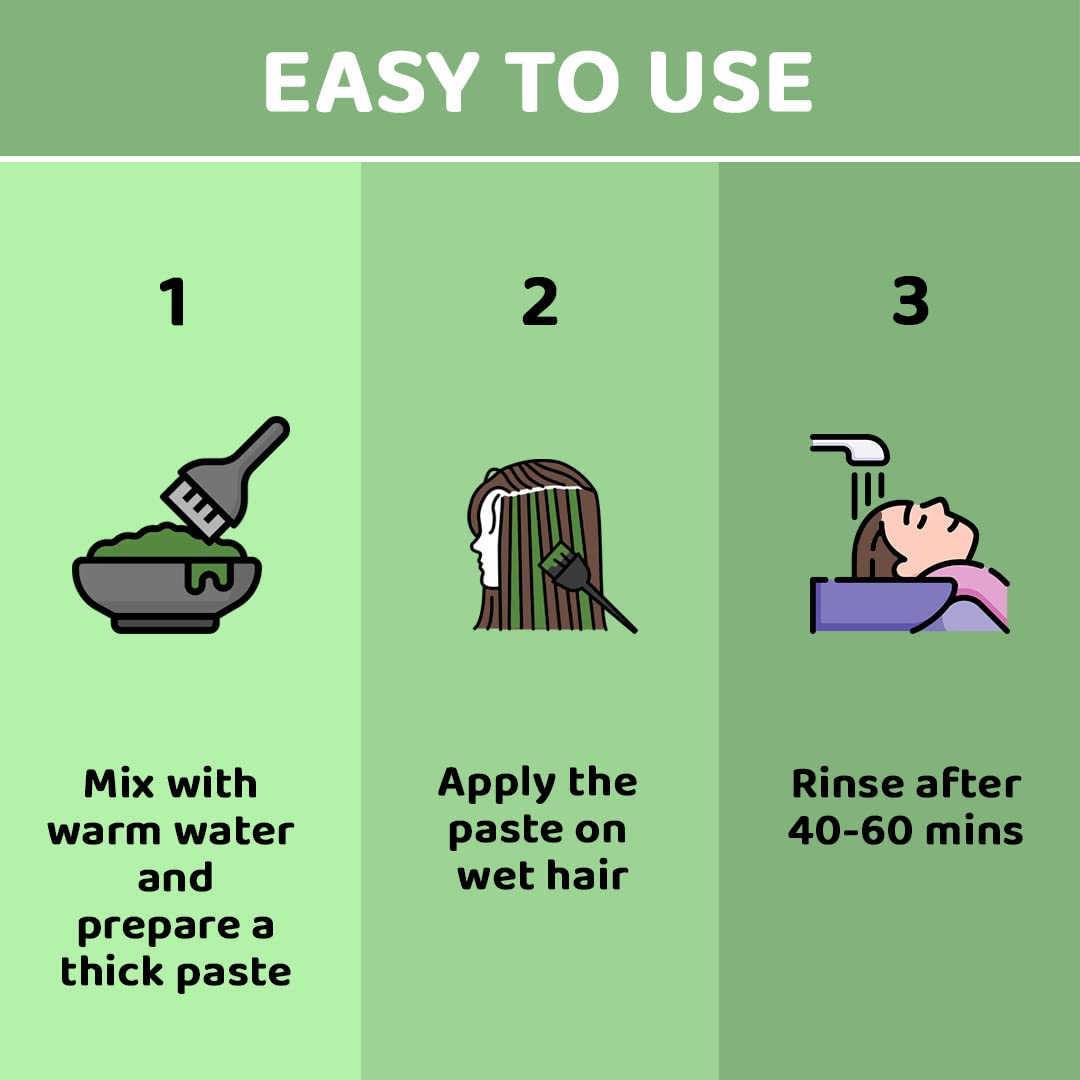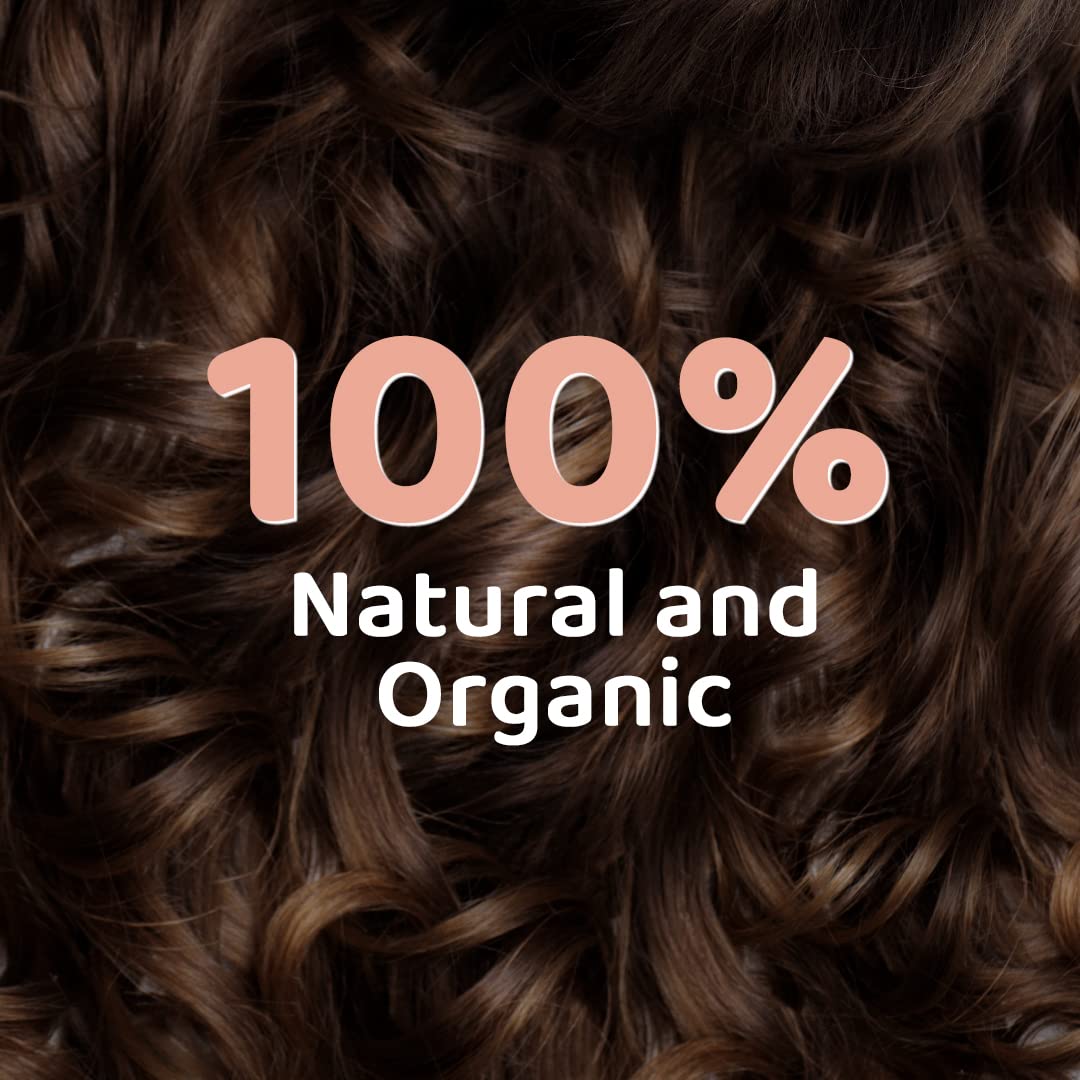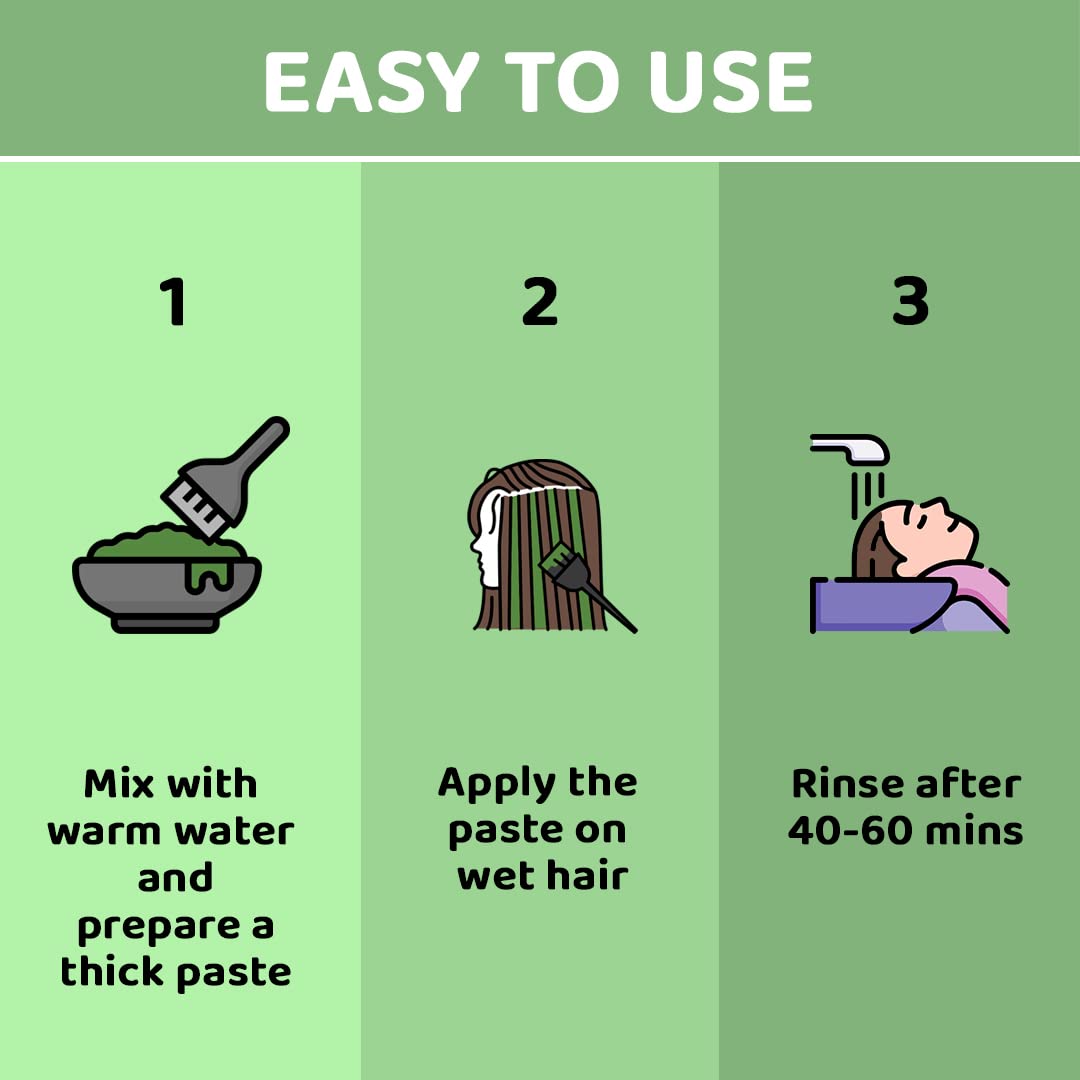 Rey Naturals Organic Indigo Powder for Hair | 100% Natural | Adds Rich Brown Tone, Strengthens & Conditions | 200g
Regular price

₹ 499/-

Sale price

₹ 274/-

Unit price

per
CLICK HERE FOR COD
About the product :
100% Natural and Organic: Our indigo powder for hair is made from pure and organic ingredients, ensuring a natural and chemical-free hair coloring experience.
Adds Rich Brown Tone to Hair: The indigo powder imparts a beautiful and rich brown hue to your hair, enhancing its natural color and adding depth and dimension.
Strengthens and Nourishes Hair: Our indigo powder is enriched with nutrients that help strengthen and nourish the hair, promoting healthier and more resilient strands.
Deeply Conditions and Hydrates Hair: The natural compounds in our indigo powder deeply condition and hydrate the hair, leaving it soft, smooth, and intensely moisturized.
Enhances Hair Manageability: By improving the hair's texture and hydration, our indigo powder makes it easier to manage and style, reducing frizz and flyaways.
Covers Gray Hair Effectively: With its rich brown tone, our indigo powder provides excellent coverage for gray hair, giving a natural-looking and seamless result.
Long-Lasting Color: The color imparted by our indigo powder is long-lasting and fade-resistant, ensuring vibrant and beautiful hair for an extended period.
Rey Naturals Organic Indigo Powder for Hair | 100% Natural | Adds Rich Brown Tone, Strengthens & Conditions | 200g
Excellent Product
I liked the purity of the castor oil very much. Never ever experienced such pure product. It's a great product. I would seriously recommend it to everyone who is looking for pure castor oil. Thank You Rey Naturals !!
Good
Waiting for results using regularly
Very useful for the skin application as a moisturiser
Product Description :
Rey Naturals aims to provide effective solutions for all types of hair problems using ancient therapies and methods. The Rey Naturals Indigo Powder is the perfect one stop solution for safe and effective hair care nourishment. Made from 100% natural and organically sourced Indigo, this hair powder is free from chemicals, parabens and does not contain synthetic additives, parabens and PPD. This indigo powder organic for hair, adds a rich brown tone to your natural hair colour. Its cooling agent dispels heat and soothes the scalp, leaving you feeling calm and relaxed.
---
Product Description
| | | |
| --- | --- | --- |
| The Rey Naturals Indigo Powder for hair adds a beautiful brown tone to your hair. Making your hair look gorgeous all the time. | This hair powder stimulates the hair follicles, encourages hair nourishment and building the volume of your hair. | The Indigo hair powder is chemical and ammonia free and adds a lustrous texture to your hair. It's time to let down your hair with confidence. |
---
Detailed Specifications:
| | |
| --- | --- |
| Package Dimensions : | 5.2 x 14.1 x 21.4 cm; 240 Grams |
| Size : | 200 g (Pack of 1) |
| Manufacturer : | M/S. Kanhaiya lal ved Prakash; |
| Marketed by : | Merhaki Foods & Nutrition Pvt. Ltd. |
| Colour : | Green |
| Weight : | 240Grams |
| Brand : | Rey Naturals |
| Model Number : | 1000000056808 |
| Item Part Number : | 1000000056808 |
| Item Length : | 10 cm |
| Item Height : | 10 cm |
| Hair Type : | Normal |
| Batteries Required : | false |
| Country Of Origin : | India |