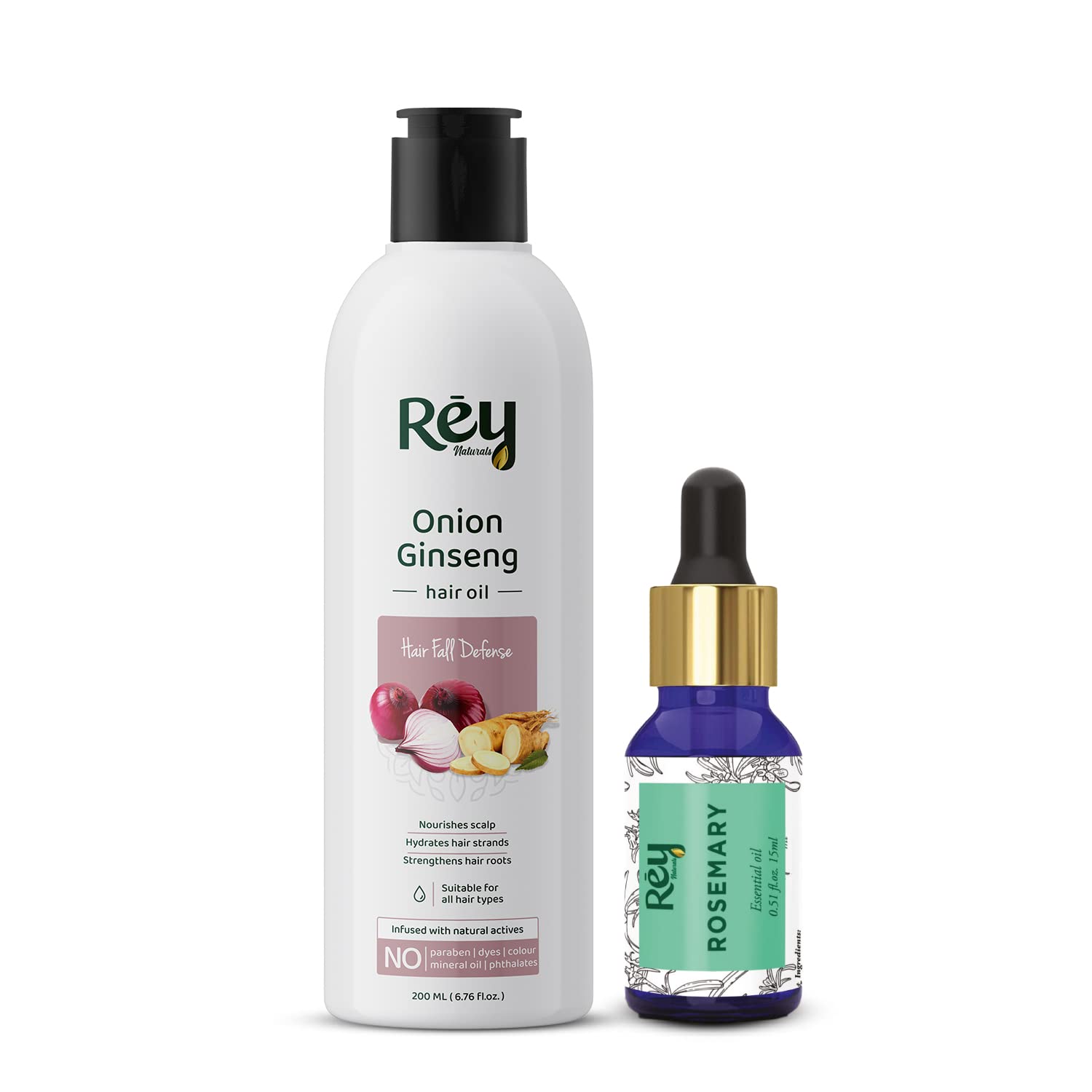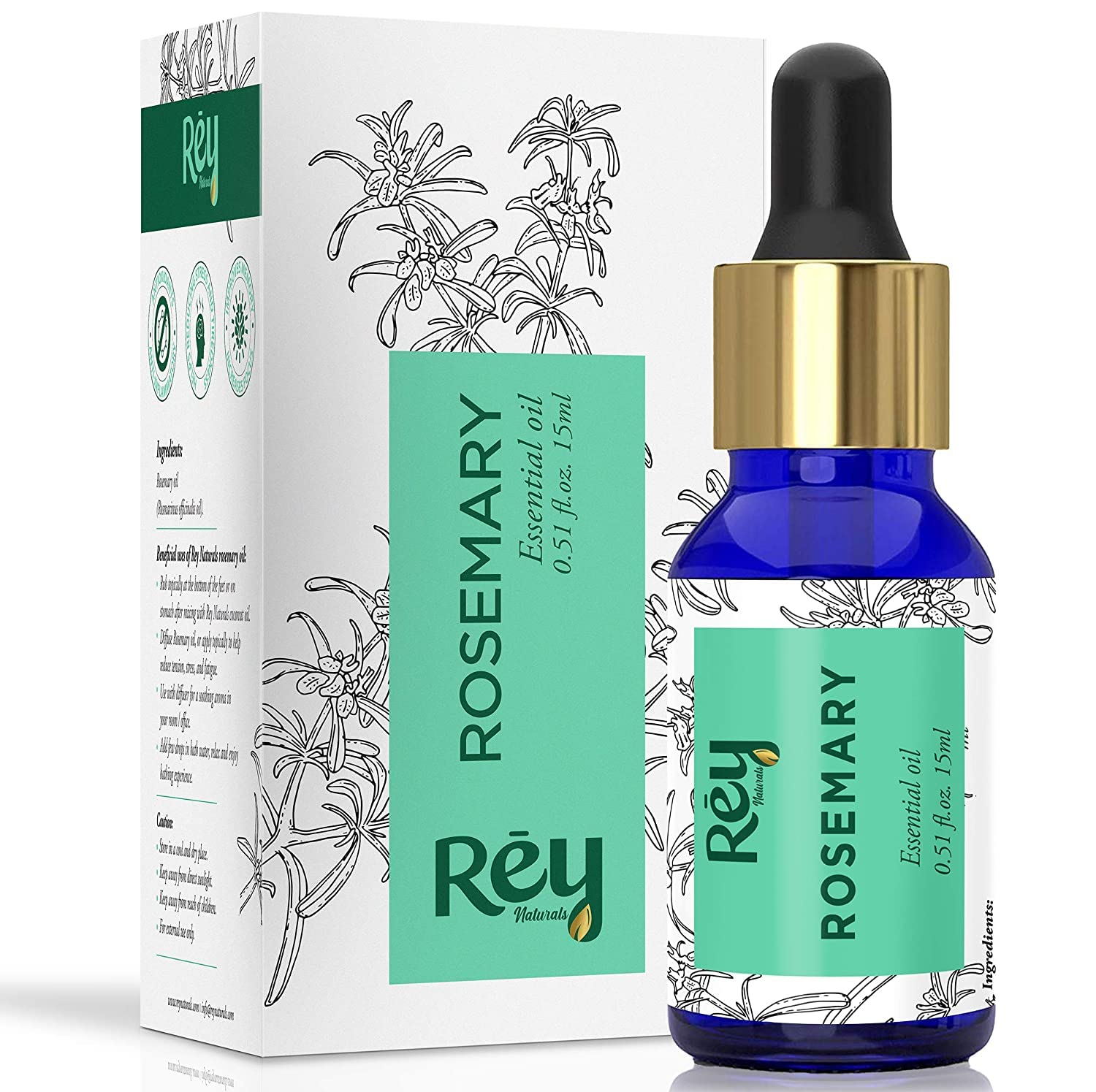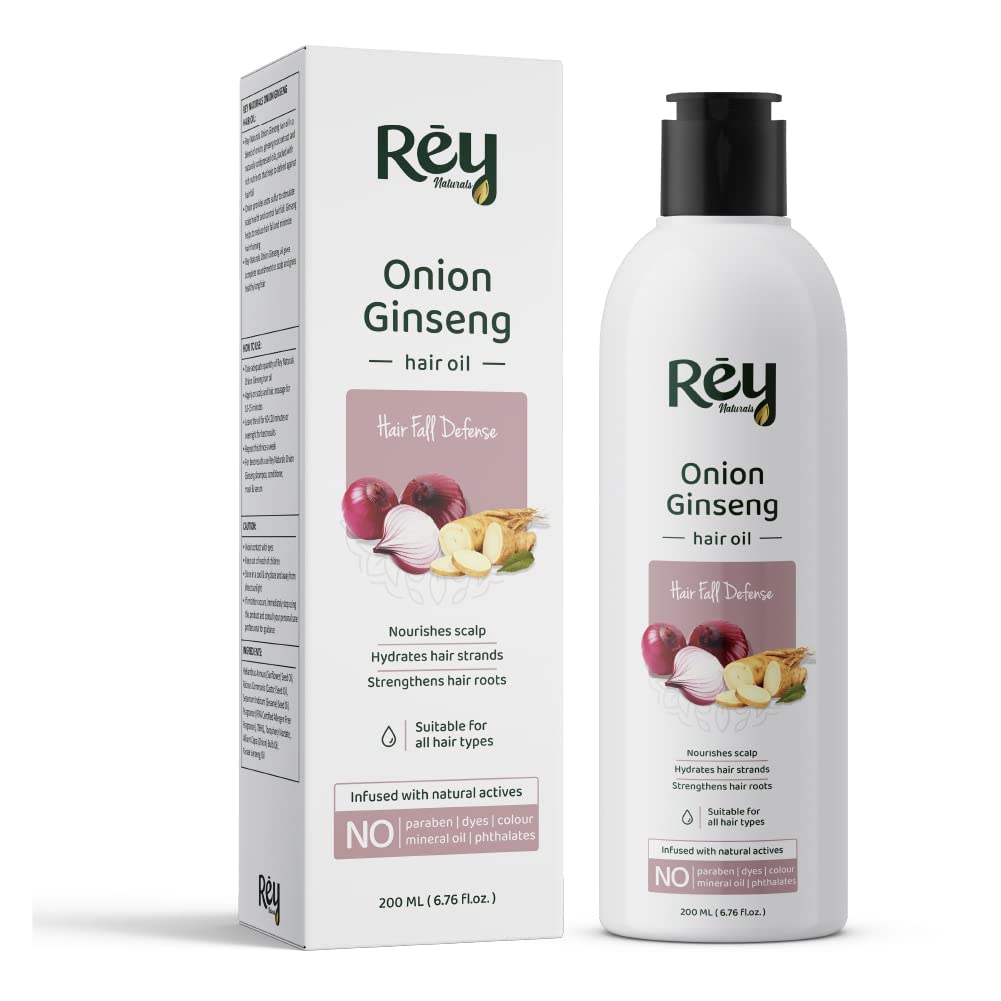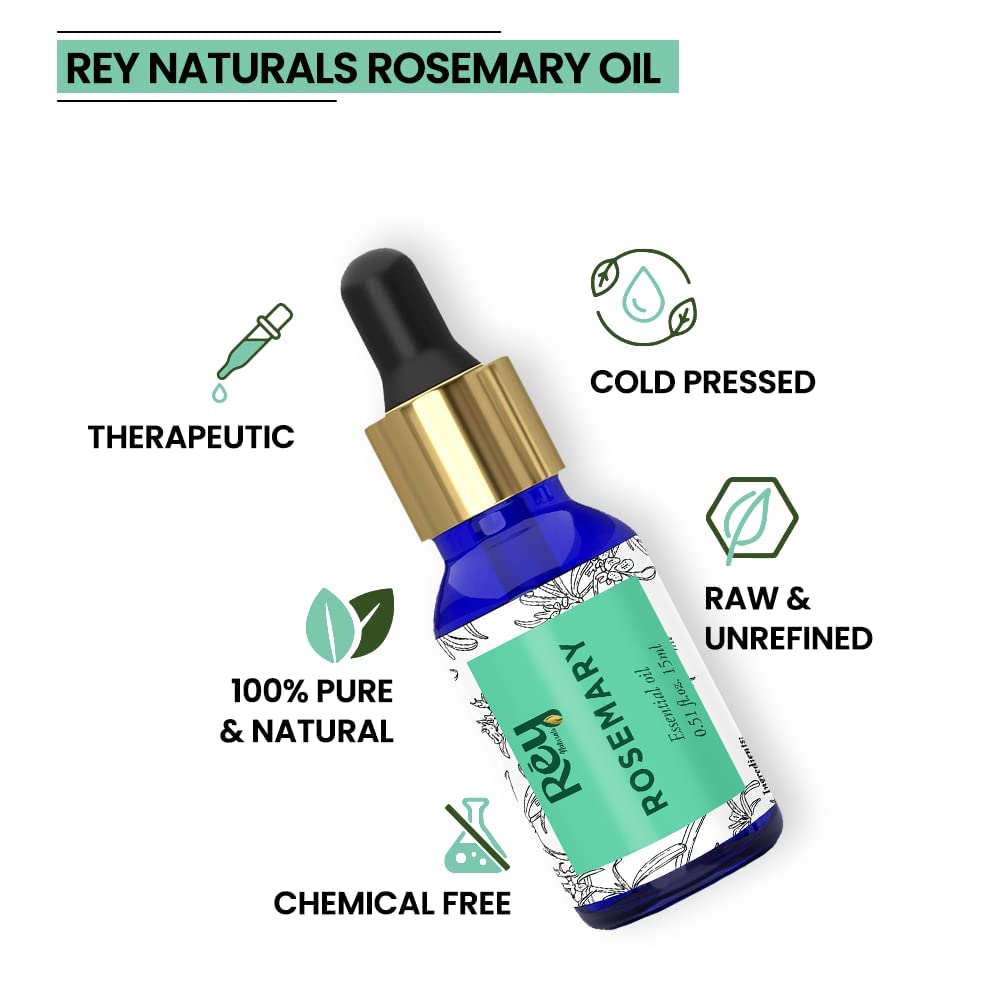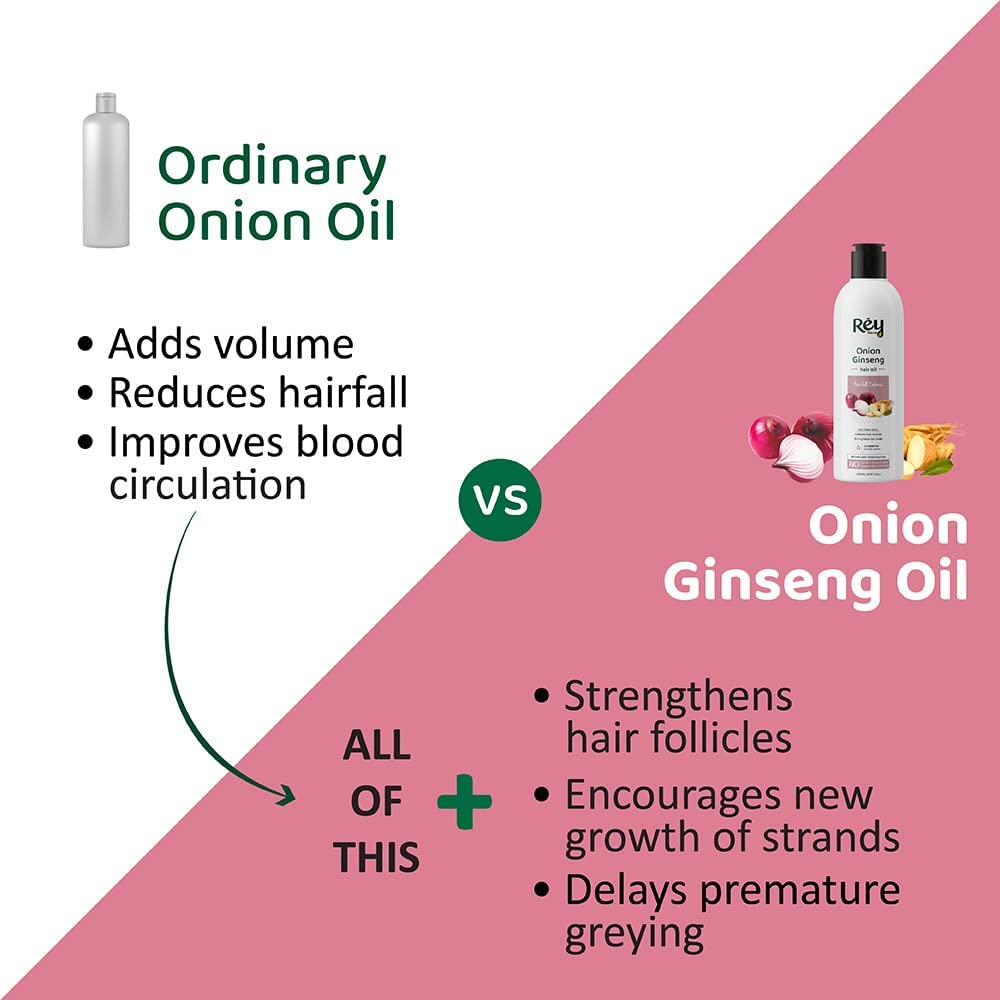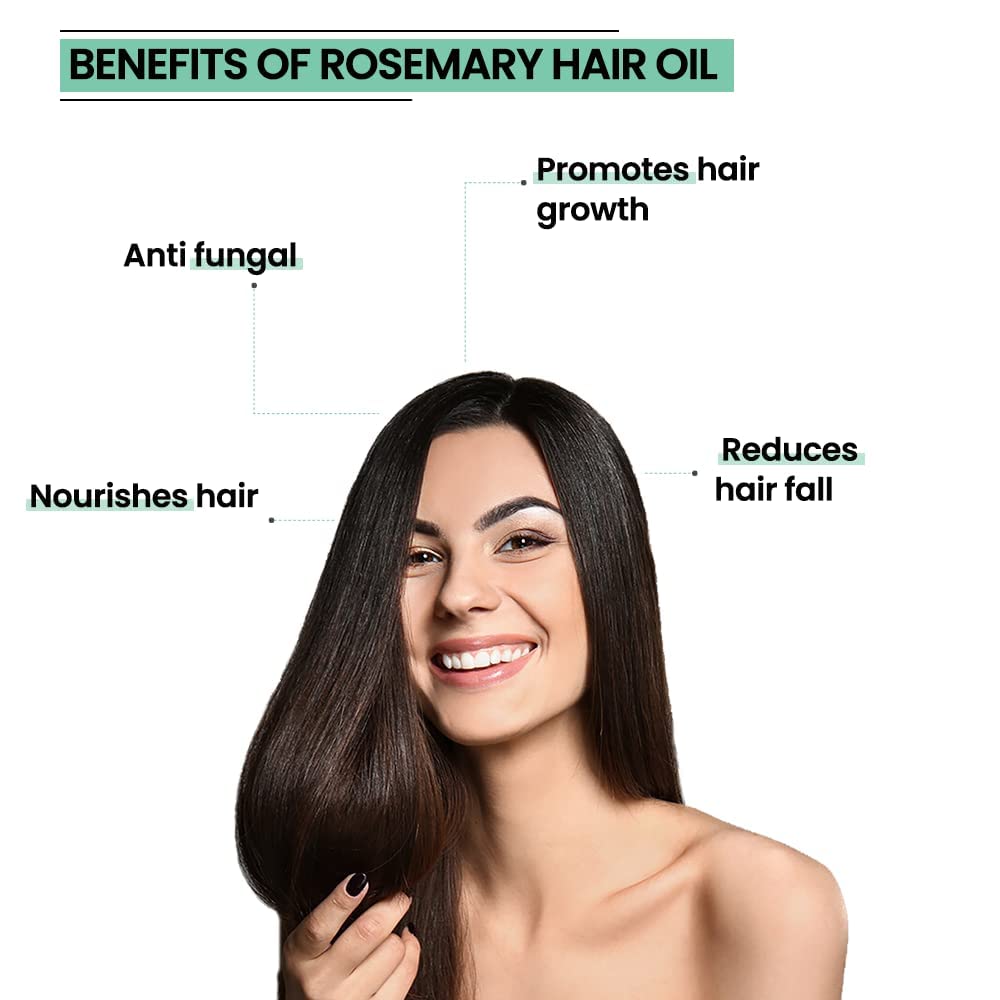 Rey Naturals Rosemary Essential Oil for Hair Growth (15 Ml) and Onion Ginseng Hair Growth Oil (200 Ml) Combo (215 Ml)
Regular price

₹ 799/-

Sale price

₹ 359/-

Unit price

per
CLICK HERE FOR COD
About the product :
100% PURE, NATURAL & UNDILUTED: It is extracted from the fresh flowering tops of rosemary plant, botanically known as rosmarinus officinails, through the method of steam distillation. This powerful and purifying oil well-known among aromatherapists for use as a massage oil due to the presence of a wide number of therapeutic components in it. Ideal for skin and hair. Rosemary oil is one of the most versatile essential oils for hair growth.
POWERFUL AND PURIFYING: Since antiquity, rosemary oil has been renowned among the aroma therapists due to its ability to calm and relax the mental conditions. Use few drops of this oil in aroma diffuser or ultrasonic humidifier to spread a calming aroma within the interiors for attaining a balanced state of the mind and body. Rosemary essential oil can be used to ease puffiness on the skin, it helps tone and firm sagging skin.
IMPROVES ENERGY LEVELS AND MOOD: A few drops of this oil are ideal to relax the body and mind for a rejuvenating feel. If you are looking forward to having an affair with this amazing oil for a happy, energetic and vibrant feel. Just dilute it in a carrier oil and take a light massage around the head, neck, back and sinus pressure points. Do this to get an out-of-the-world feel. Top quality rosemary essential oil enhances focus, alertness, energy and mood.
FOR STRONGER, DAMAGE-FREE HAIR: Rey Naturals Amla Reetha Shikakai Hair Oil enriches your hair and scalp, delivering nutrients with the benefits of triple active ingredients for protection against free-radical damage and hair growth
PACKED WITH NATURAL INGREDIENTS: Amla oil has antifungal, anti dandruff and antiviral properties that make it ultra-effective for keeping away infections and strengthening hair from root to tip, shikakai ensures your scalp doesn't get irritated and dry while removing excess oil and promoting healthy hair roots, while reetha increases healthy hair growth for thicker, stronger hair.
STRENGTHENS AND NOURISHES SCALP & FOLLICLES: Natural actives in this hair oil make this an ultra effective hair growth oil that strengthens roots and reduces thinning and breakage making it a great option that doesn't give you oily hair or an oily scalp.
ADDS VOLUME AND RENEWS COLOUR: This amla reetha shikakai formula ladds lustre, improves hair colour in dark hair and deeply nourishes hair and scalp. For best results and ultimate hair care use with the Rey Naturals hair shampoo and conditioner combo.
SAFE AND EFFECTIVE FORMULA: This sulphate free formula has no dyes and phthalates for a hair oil formula that's good for all hair types: straight or curly hair, oily or frizzy hair - even when chemically treated with hair colour or hair dye.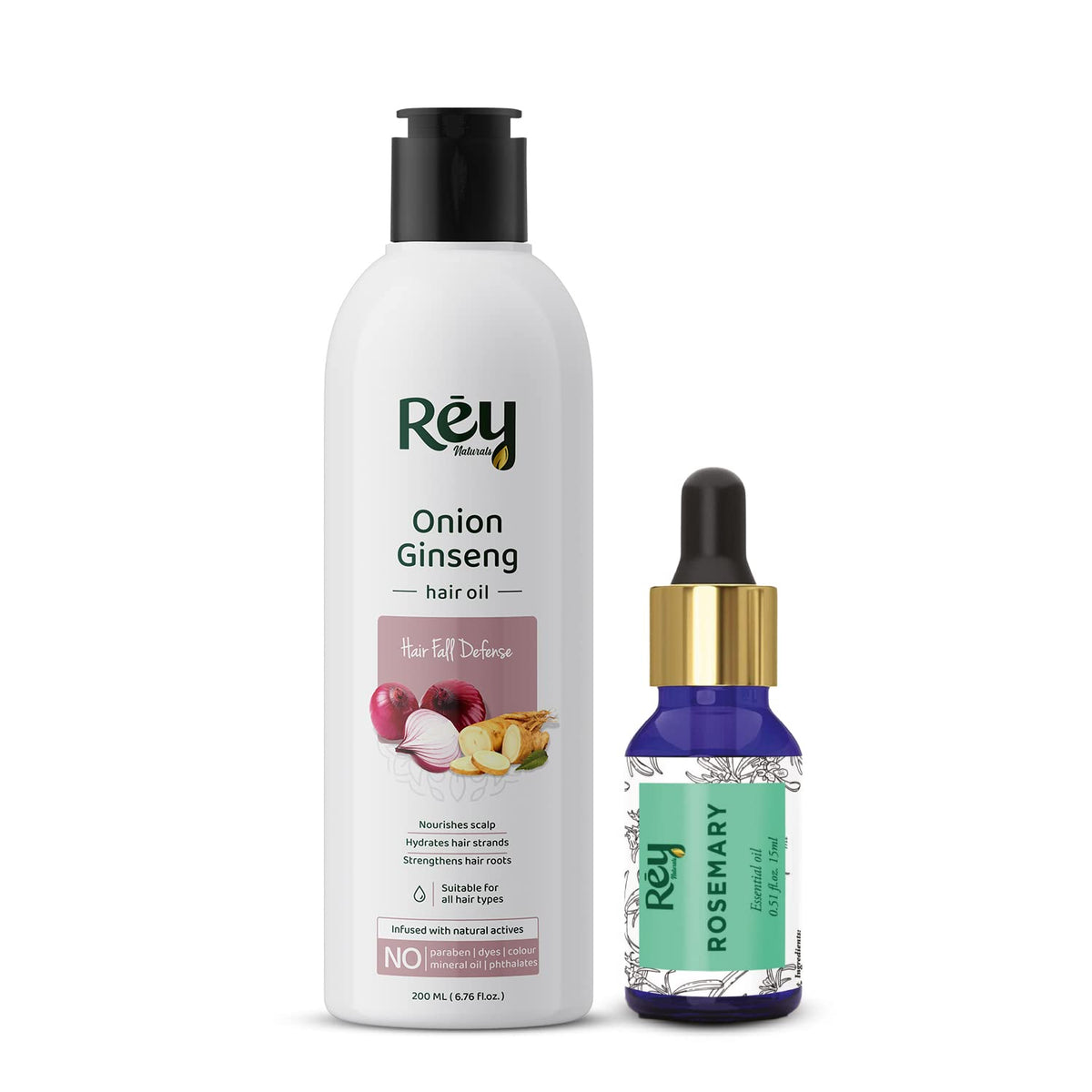 Rey Naturals Rosemary Essential Oil for Hair Growth (15 Ml) and Onion Ginseng Hair Growth Oil (200 Ml) Combo (215 Ml)
Product Description :
Rey Naturals Rosemary Oil is the essential oil that is extracted from the popular herb of the same name. Rosemary has been extensively used since ancient times for a variety of purposes. It is valued because of its ability to strengthen the entire body. Rey Naturals Rosemary Oil may be combined with other carrier oils to make an excellent aromatherapy massage oil for deep tissue massages. Rey Naturals Onion Ginseng Oil for Hair Fall Defense is a perfect combination of Onion Extract and Ginseng Root Extract. In addition to all the benefits of an onion oil i.e. reduced hair fall, breakage and stimulated scalp health; this oil also has the power of a ginseng extract that helps in increased dermal cells in scalp, stronger hair follicles and new hair growth. This oil gives shinier, thicker hair while maintaining the pH balance of hair.
---
Detailed Specifications:
| | |
| --- | --- |
| Package Dimensions : | 16.5 x 10 x 10 cm; 350 Grams |
| Size : | 0.50 ml (Pack of 2) |
| Manufacturer : | Sapnish Enterprises; |
| Marketed by : | Merhaki Foods & Nutrition Pvt. Ltd. |
| Colour : | White |
| Brand : | Rey Naturals |
| Item volume : | 15 cm3 |
| Item Part Number : | 3000000146840 |
| Hair Type : | All |
| Active Ingredients : | extracted from,rosemary |
| Country Of Origin : | India |